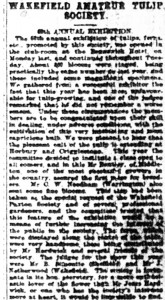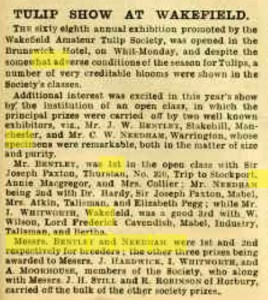 This show introduced for the first time two Open Classes for six rectified blooms and for six breeders. This was after a request to do so by Wakefield Paxton Society and also professional gardeners from the local nobility. Bentley and Needham to both first and second prizes.
Despite the fact that the blooms were described as magnificent, it was a bad year for the weather, one of the judges being unable to remember a worst season.
Membership was growing in Horbury and Crigglestone.
'Sir Joseph Paxton' Premier Flamed and 'Lord Frederick Cavendish' Premier Feathered..